Affordable and Reliable -
We are not a large franchise operation, therefore we can readily provide you with personalized, quality lawncare at a very affordable cost.
We don't believe in one price fits all, because we won't skimp on your service. We provide accurate, realistic, and reasonable estimates.
We take care of all your Lawn care needs!
Plowing, Shoveling and much more!
Don't hassle with trying to clean your gutters. It can be frustrating, time consuming, and dangerous. We will do it for you, and do a great job.
Hate raking leaves or hauling debris? Leave it to us. Reasonable and affordable rates!
We can help your landscaping look beautiful by aerating your soil so that water can reach the root. Great around trees!
We use only the finest fertilizers to achieve beautiful results.
We install and maintain irrigation systems
Planting, Pruning, Stump Removal and Disposal
Mulching, Delivery and Placement
We will professionally install a lush lawn for you. We ensure the correct seed for your climate.
Will maintain your lawn all year long.
We install colorful flower beds, using creative designs. We can design beautiful gardens including rock beds.
We will leave your bushes looking beautiful and designed just how you like.
We not only promise to deliver beautiful landscaping, but that you will never have to worry about clean-up.
Licensed and Insured
For your satisfaction, Right Choice Services is fully licensed and insured!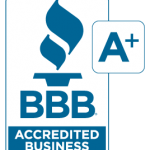 Right Choice is a full service landscape and maintenance service. Please contact us for a Free Estimate.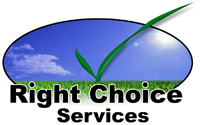 3133 N 77th Cir, Omaha, Nebraska
(402) 320-6104